Fetal Monitor Solutions
We've Got You Covered
Delivering More Than Expected
The OBIX BeCA fetal monitor provides reliable and cost-effective fetal/maternal monitoring. The OBIX Freedom, the OBIX BeCA's waterproof, wireless transducer system offers mobility when monitoring moms and babies, further enhancing the patient experience.
The OBIX BeCA has been a great addition to our unit. The OBIX BeCA is user friendly, compact, and comfortable for the patient. It is also very versatile. We have utilized it for ambulation in the hallway or at the bedside, as well as for transport to outside units for fetal monitoring. The OBIX BeCA has the same features as the bedside monitor with the added bonus of transportability, comfort, and ease of use. This has also facilitated an increase in patient safety with the ability to transport back to the OR in an emergency situation. We are very happy with the purchase of the OBIX BeCA.
-Holly B, Director of Family Birthing Center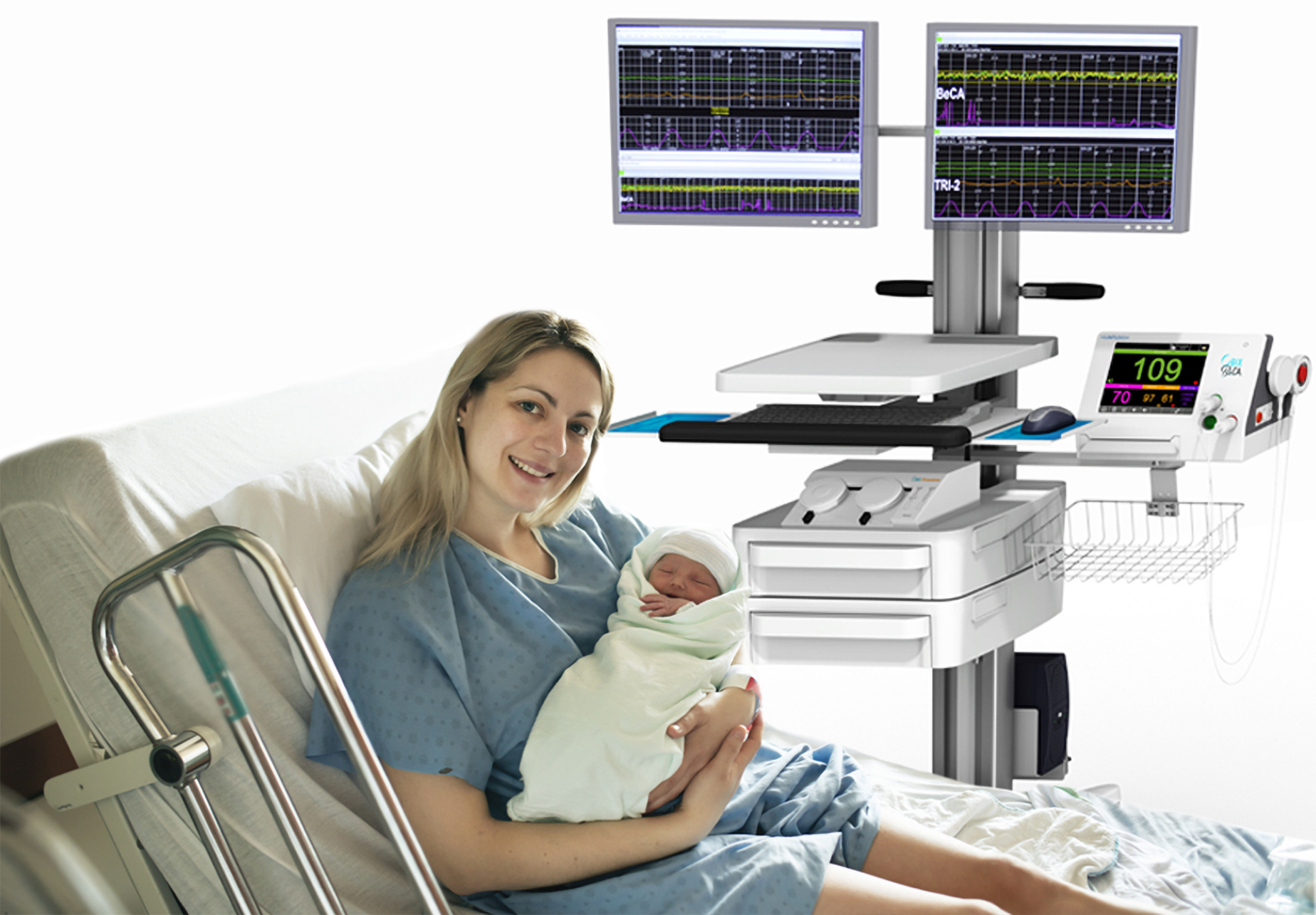 Stylish & Intuitive Fetal Monitor
OBIX BeCA
Designed to fit in at the bedside, the OBIX BeCA® fetal monitor offers an accurate and clear visual of the status of the fetus and mother. The OBIX BeCA is easy to use and intuitive via the icon-driven touchscreen, and the fetal heart rate can be displayed as "Big Numbers" or in trace view, and auto-scales when monitoring twins for optimum visibility. The OBIX BeCA fetal monitor is loaded with features to provide cost-effective, reliable, and accurate fetal/maternal monitoring.
Features
Multi-functional, vivid 8.4″ display
High sensitivity ultrasound transducers
Supports high BMI patients
Optional battery for patient transfers
Monitors maternal vital signs
More Information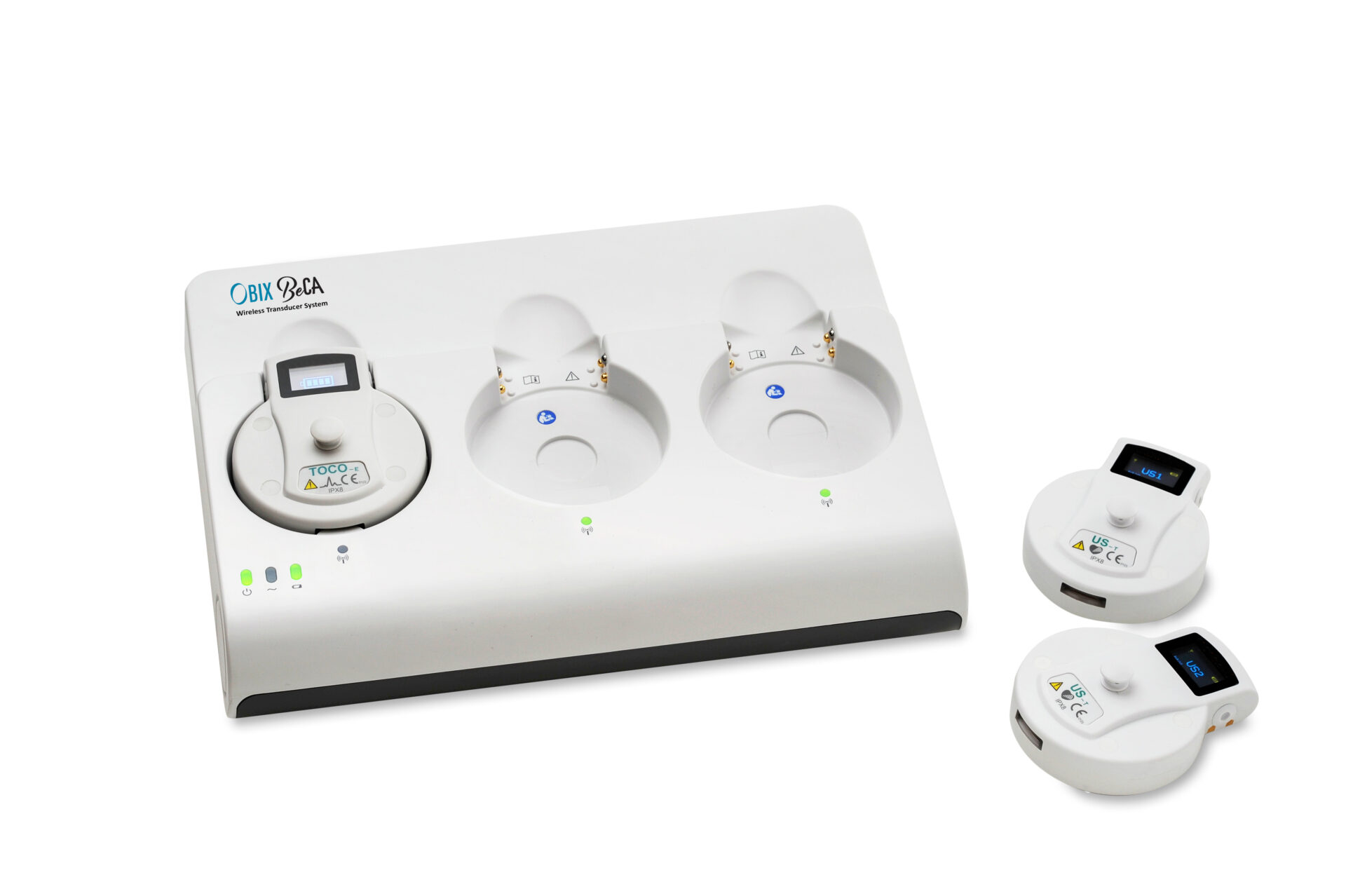 Wireless Fetal Monitoring Transducer System
OBIX BeCA Wireless Transducer System
Designed for use with our OBIX BeCA fetal monitor, the Wireless Transducer System offers patients the flexibility and choice to adopt active and upright birthing positions furthering enhanced patient experience.
Features
Twins compatible
Freedom from cables
Waterproof wireless transducers
No abdominal prep
More Information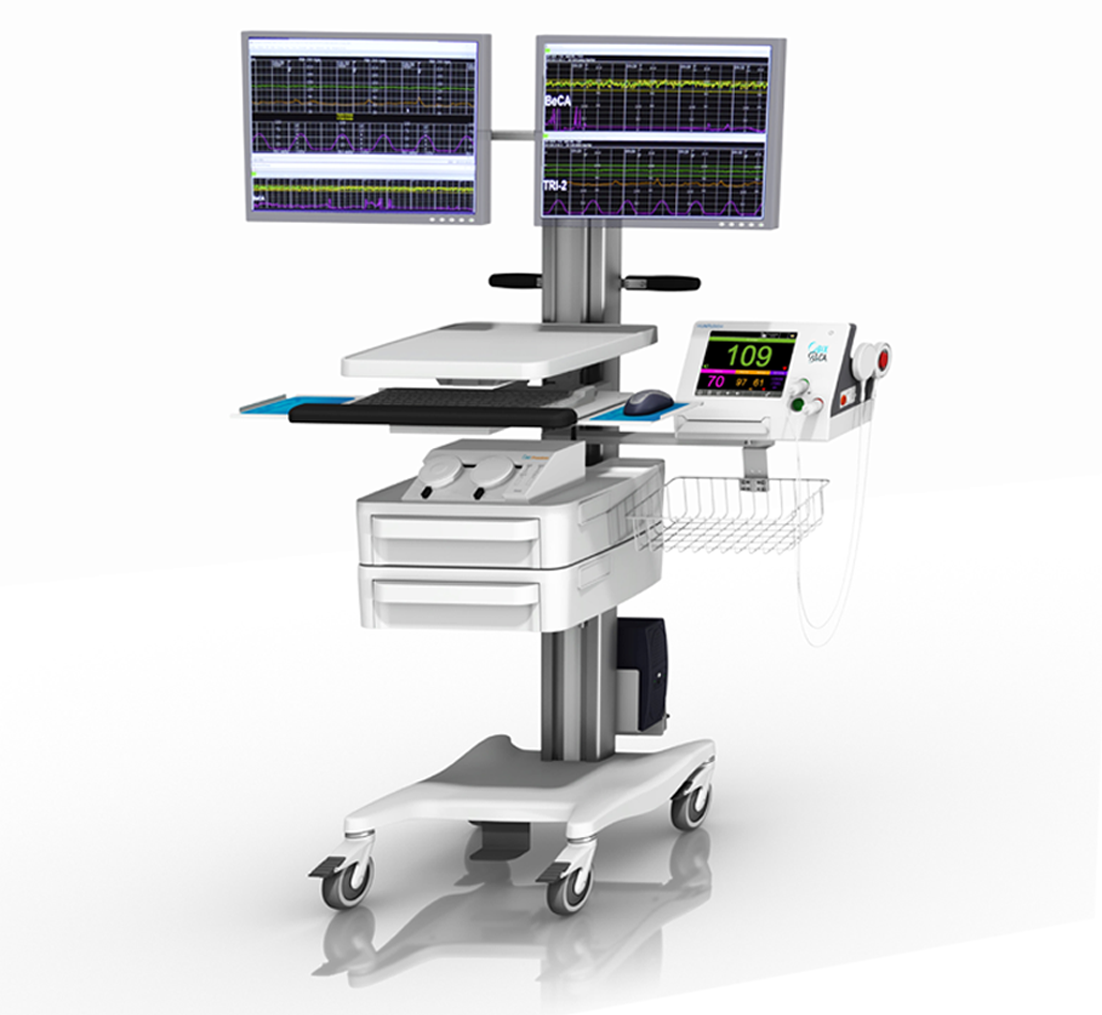 Solutions Made Easier
OBIX BeCA Mobile Cart Solution
The OBIX BeCA Mobile Cart Solution features the OBIX system's mobile EFM module, OBIX BeCA fetal monitor, the OBIX Freedom fetal wireless transducers, and a fetal monitor cart all in one bundle – from a single vendor.
Its design has the clinicians in mind by delivering a comprehensive mobile solution for electronic fetal monitoring.
Features
Transportation – optional battery for fetal monitor power on the move.
Patients that need to be monitored in the OR, ED or other areas of the hospital, such as COVID patients.
Tracing will continue to run in OBIX (no need to run paper) and viewed from any central station.
More Information
Contact
Get in Touch
Seeking Further Information?
Click below, share your contact info and questions, and our product experts will get in touch.
Contact Us