Overview
Why OBIX?
The OBIX System Delivers
Designed with the clinicians in mind, the OBIX system provides complete central, bedside, and remote electronic fetal monitoring. We work cooperatively with industry leading EHR companies to secure a seamless integration between systems, to deliver a premier perinatal software solution for obstetrics patient care. The OBIX system transcends other options in the market because this is our baby.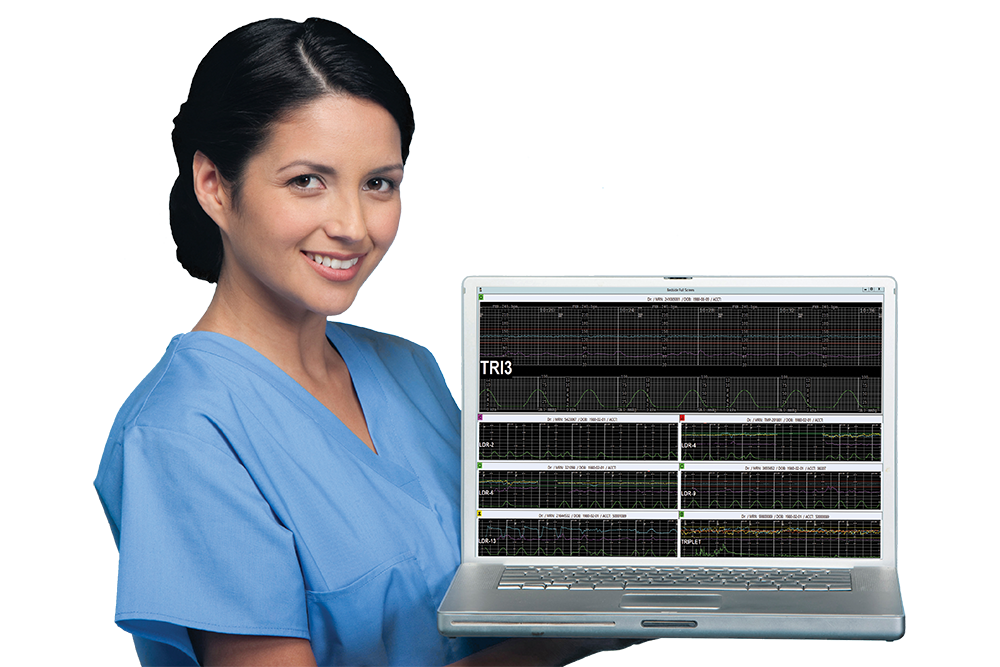 An Innovative Perinatal Solution
Workflow That Makes Sense
The OBIX system helps critical thinking clinicians throughout the assessment process, enhances workflow supporting standards of care, presents the complete picture of patient assessments and improves communications between care providers.
From critical access to large, multi-facility health systems, we work to simplify the process. The OBIX system offers enterprise-wide perinatal data access across facilities to meet the varying needs of hospital and healthcare systems. We know that one size does not fit all.
Get Corporate Brochure
Clinical Decision Support
For Critical Thinkers
The OBIX system's E-Tools were developed to aid, not replace, clinicians in making timely, informed, and quality decisions at the patient bedside. E-Tools are not only helpful clinically, but they can be used to educate staff, to reinforce and clarify NICHD definitions during the assessment of the fetal heart rate. Additionally, with the increased focus on uterine activity, key information is presented for evaluation and management of uterine activity during labor.
Get E-Tools Brochure
Uterine Activity (UA) Tool
With patient safety and labor management at the forefront of obstetrics, the UA Tool was developed for clinicians to evaluate uterine activity over time, and to be able to assess frequency, and rule out tachysystole during labor. The tool allows care providers to confirm evaluation results or make modifications based on their assessments.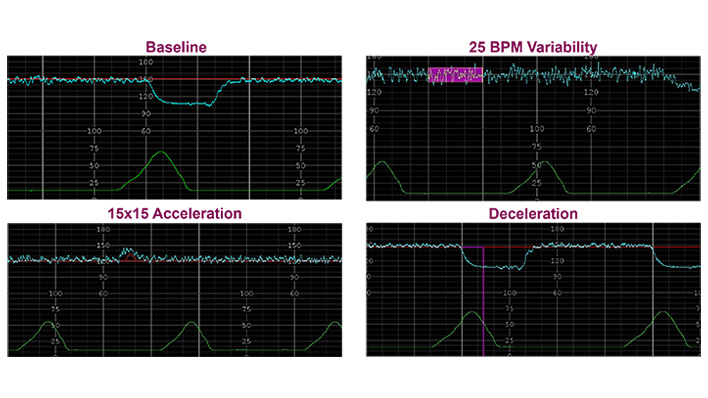 Fetal Heart Rate (FHR) Tools
Developed in collaboration with Lisa A. Miller, CNM, JD, the OBIX system's FHR Tools assist clinicians with the ability to apply NICHD definitions with confidence during the assessment of FHR baseline, variability, accelerations, and decelerations.
Charting, Reporting, and Care Provider Communications
Charting
Charting modules complement clinical workflow to quickly and accurately document all steps of a patient's care from the bedside to the nurses' stations. Charting modules include flowsheets, care plans, and graphs.
Maternal Care: Intrapartum, Recovery, Postpartum, Trace Annotations, Care Plans
Newborn Care: Newborn, SCN, Care Plans
Remote Provider Access (RPA): Access to fetal monitoring traces, access to patient notes and flowsheets, limited remote patient charting
Reports
Generate comprehensive reports with OBIX forms that can be customized to meet hospital standards. Data that populates into a mother's record links to her baby's in the Newborn Record. Queries can be customized using any hospital provided tool compliant ODBC– short for Open Database Connectivity. Forms and reports include logs and statistics for triage/admission, delivery, intraoperative, newborn, and incomplete records.
Communications
The OBIX Web Mobility module is designed to improve communication between nurses, midwives, and physicians on patient status updates and changes when unable to be at the bedside. Mobility provides the ability to access patient tracings from anywhere using mobile phones.
Patient tracings are quickly and easily accessed.
Tracings can be resized and zoomed-in.
Emphasize a single FHR tracing in a multiple gestation pregnancy.
Supports mobile phones with facial recognition capabilities.
E-Tools are available to assist nurses, midwives, and physicians with management of electronic fetal monitoring (EFM) and decisions regarding patient care. Developed in collaboration with Clinical Computer Systems, Inc., the E-Tools suite of products supports application of the standardized NICHD nomenclature for fetal heart rate components, application of the NICHD categories, and evaluation of uterine activity.
— Lisa A. Miller, CNM, JD
Solutions
For Hospitals, Users & Patients
Our years of experience, working with hospital systems large and small, navigating the challenges, and gaining knowledge to help us provide invaluable guidance for customers' strategic initiatives and more.
Download Case Studies
Hospitals
Straightforward mass deployment and support
Seamless integration between OBIX and EHR
Scalable and expandable
Can be site-configured to meet specific department standards
Strategic pricing includes enterprise licensing, implementation, and go-live support on a births per year model
Users
Helps hospitals meet standards of care
Aids critical thinking nurses with the assessment process
Charting modules support workflow specific to obstetrical care
Improves communication between care providers
Saves documentation time with auto computation of values and tight integration with EHRs
Patients
Increases patient's time with their nurse
Improved medical records lead to better care
Outstanding visibility for wellbeing gives patients peace of mind

MDSAP
Clinical Computer Systems, Inc.'s quality management system has been assessed and registered by Intertek Testing Services NA Ltd., a CMDCAS recognized registrar, as conforming to the requirements of ISO 13485:2016.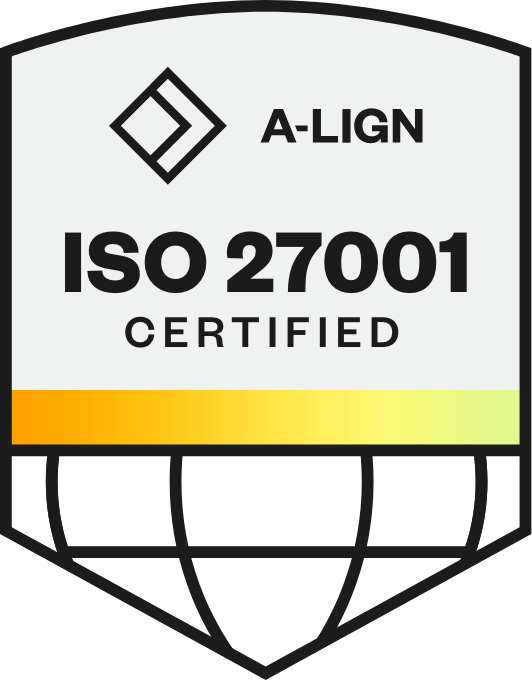 ISO/IEC 27001:2013
A-LIGN Compliance and Security, Inc. certifies that the organization operates an Information Security Management System that conforms to the requirements of ISO/IEC 27001:2013.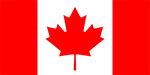 Health Canada License
Clinical Computer Systems, Inc. has been licensed in accordance with the Medical Devices Regulations, Section 36, for the OBIX software system.