OBIX System
Choices are Better
Strategic Perinatal Software
The OBIX® Perinatal Data System meets the increasing demand from small and large systems for adaptability. OBIX excels in exchanging information directly with hospitals' electronic health record (EHR). Additionally, highly rated software services, from sales that values relationships (they focus on your success), to project management (they work out the plan), to clinical implementation specialists- practiced OB nurses (they know the workflow), backed by OBIX Online programs (simple steps to teach you), to dedicated technical customer service (they know our system), that regularly exceed expectations. These are characteristics we are proud to present to hospitals and healthcare partners.
More Details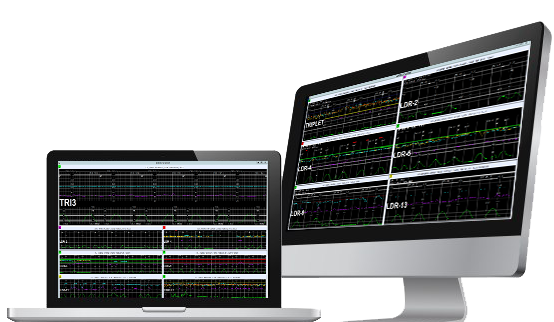 Multiple Options for Integration
Spend less time moving between systems. The OBIX system can interface and integrate at various levels with top EHR vendors to support data management and provide a seamless clinical workflow.
Patient-First Philosophy
OBIX is an easy-to-use system designed to have a workflow that makes sense to nurses. After all, it was designed by nurses for nurses. One customer told us that her favorite thing about our system is that it has the nurse's back at the bedside.
Comprehensive Records
Quality OBIX perinatal records are integrated with the electronic health record (EHR) to provide a broad digital picture of patient care. The OBIX system offers options to document throughout the entire labor.
Slew of Surveillance Choices
Fetal heart rate, maternal vital signs, and additional data measurements are visible from most any desired location. You're in charge! Monitors displayed in nurses' stations, managers' offices, clinics, and the patient's bedside give clinicians extra awareness of their laboring patients' condition.
Commitment to Readiness
Our OB nurses share knowledge and give their input on the tailoring of the OBIX software. They lead the training in configuring online learning modules, and they support labor and delivery staff during go-live to incorporate OBIX into their daily routine.
OBIX Deliverability
We take care of most of the technical aspects so clinicians can focus on patient care. Whether premises-based or the OBIX Hosted Solution, data is stored per your location requirements.
It was obvious very early on that this was going to be a good engagement. From sales to go-live we were taken great care of. The professionalism was obvious from day one. Compared to other projects this one was one of the best I've been a part of, and I've done hundreds each year for 15 years.
— Johnathan Buice, CIO