Featured Products
We've Got You Covered
Delivering More Than Expected
Our company searches for products and technologies that make sense. Something that complements what we already do in the perinatal space. When we find a product or technology that makes the cut, we'll share. We want you to be as excited as we are when we roll out our finds!
We will continue to update our best-of-class OBIX system- designed with clinicians in mind.
Bring you the best, clinically and technically experienced people in the industry- and we're not just saying that.
Work to develop a strategic relationships with vendors to provide connected health- putting the care back in healthcare.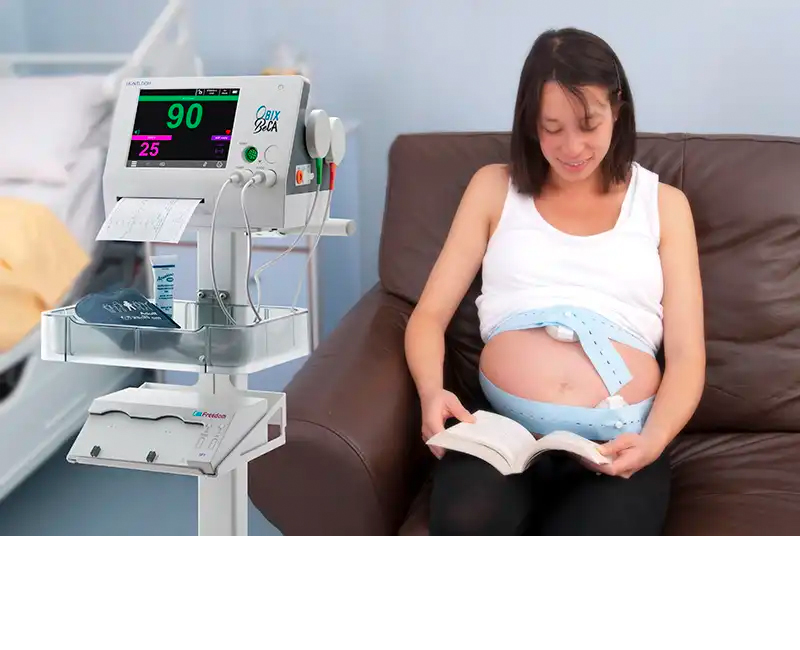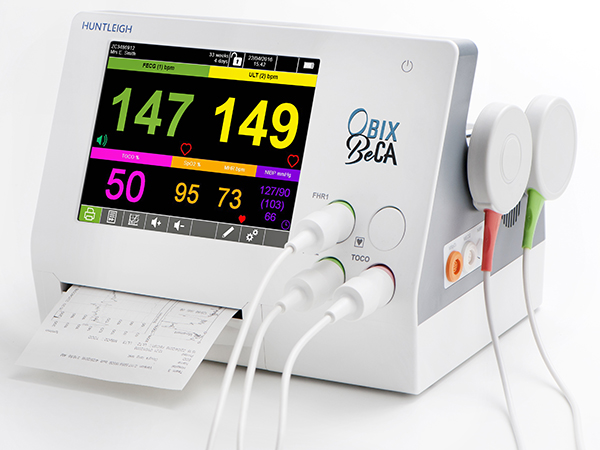 Stylish & Intuitive Fetal Monitor
OBIX BeCA
Designed not to dominate the bedside, the OBIX BeCA offers an accurate and clear visual of the status of the fetus and mother. The OBIX BeCA is easy to use and intuitive via the icon-driven touchscreen, and the fetal heart rate can be displayed as "Big Numbers" or in trace view and auto-scales when monitoring twins for optimum visibility. The new OBIX BeCA is full of features to provide cost-effective, reliable and accurate fetal/maternal monitoring.
Features
Multi-functional, vivid 8.4″ display
High sensitivity ultrasound transducers
Supports high BMI patients
Optional battery for patient transfers
Monitors maternal vital signs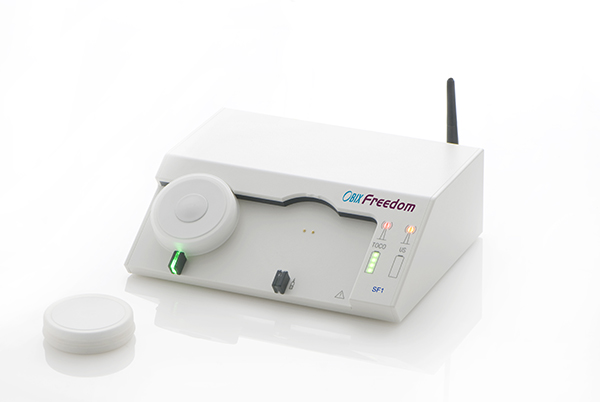 Wireless Transducer System
OBIX Freedom
Designed to further improve your patient's experience, the OBIX Freedom wireless monitoring system offers flexibility and mobility in the monitoring of mom and baby. The OBIX Freedom offers laboring mothers freedom from cables, freedom to move and freedom of choice in water-birth monitoring.
Features
Ergonomic and comfortable transducers
Waterproof to support water-birthing
Improves the birthing experience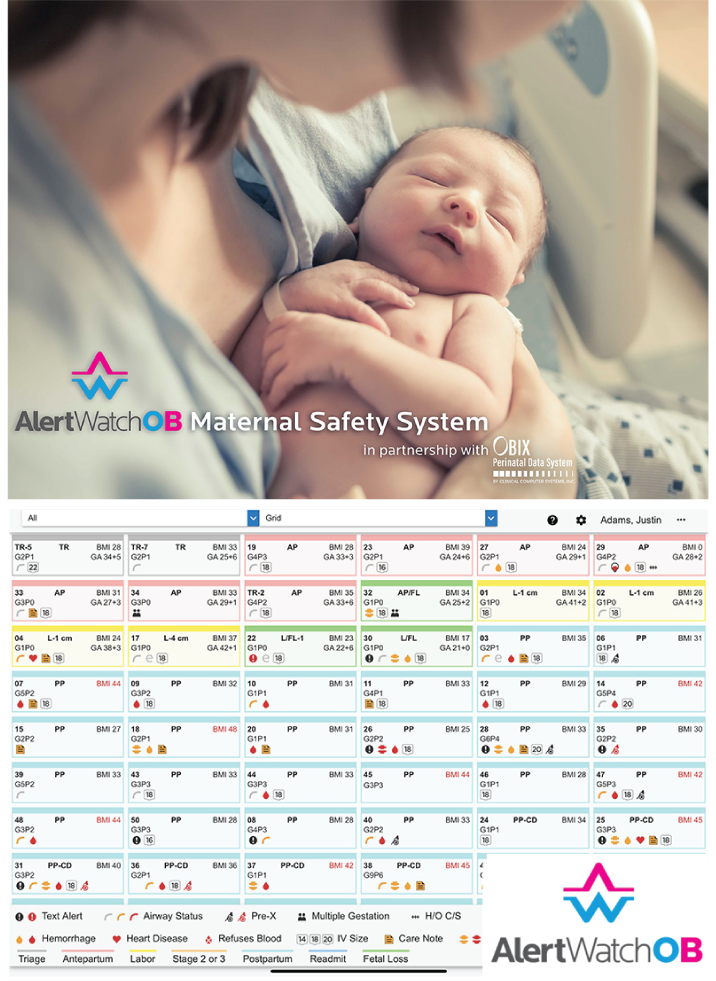 Maternal Safety System
AlertWatch:OB
The AlertWatch:OB software helps clinicians monitor mothers in the labor and delivery care areas of the hospital by integrating hundreds of data elements, assessing patient risk in real-time, and by alerting providers using a proprietary maternal early warning score (MEWS) based on national obstetric standards. CCSI has entered into a value-added reseller agreement with AlertWatch:OB, a leading provider of innovative clinical decision support software.
Features
AlertWatch:OB helps improve the safety of labor and delivery care with the following key features:
MEWS alerting & paging with proprietary filtering for improved maternal safety without alarm fatigue.
Integrated monitoring of mother from triage through postpartum, including ORs and PACUs.
Patient-specific risk stratification leveraging ACOG risk guidelines for postpartum hemorrhaging
Contact
Get in Touch
Seeking Further Information on a New Product?
Click below, share your contact info and questions, and our product experts will get in touch.
Contact Us