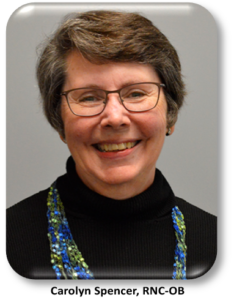 Follow any news source, and you will see that Artificial Intelligence (AI) is a widespread topic that's been on the scene in healthcare for years.
We're starting to talk about its applications more in labor and delivery, so it's something that I've been following closely. Working as a nurse in labor and delivery is unique as you are caring for two patients at a time, one that you can't see. The nurse must utilize additional equipment and systems to accomplish this and needs to understand not only the equipment but the dynamic between those two patients. Proper training and critical thinking skills are essential, and it can pose a risk if nurses become so reliant on technology, they find it difficult to function without it, which is especially important when things turn south.
The topic of artificial intelligence has created somewhat of a sticking point between seasoned physicians and nurses and their newer counterparts which can make the implementation of systems difficult for hospital leadership. However, with increased workloads from decreased staffing and increasing acuity and regulatory requirements, it is easy to make the case that there is a real need for technological advancements in labor and delivery.
And we're seeing these challenges arise regularly in the field. It's not that the idea of technology with artificial intelligence in labor and delivery is a bad one because it isn't—there are plenty of potential applications where it can be helpful. It's of little use, though, in a clinical setting to have technology that creates alerts to only have them turned off because it's too cumbersome and distracting to manage, or even worse, having alerts that are incorrect. All these variables need to be considered when evaluating the role this technology will play in day-to-day operations.
The concern is more that the technology is still in its infancy, making it not quite ready for prime time.
The goal with automation tools needs to be focused on making the experience with the technology more user-friendly as opposed to creating unnecessary dependencies or increased charting demands.
That said, we need the right technology that will support clinicians' decision-making by analyzing and pinpointing trends in the patient's record that deviate from the norm, automating customary and routine tasks, and reducing alert fatigue so that nurses can have more time to provide their best patient care. Beyond that, as the applications of artificial intelligence further unfold in healthcare, we will begin to explore use cases for machine learning in labor and delivery which will lead to more advancements than what we've traditionally been accustomed to.
It's exciting to think about all the possibilities for using technology to our advantage and how we are paving the way for even better experiences and outcomes in labor and delivery. I'm glad to have the opportunity to have a front-row seat to it all and to share what I've learned with my peers in the industry. We are all in this together.
Thanks for reading, and I hope to see you at the station!
Carolyn Spencer, RNC-OB®, has been a nurse since 1978 and has worked at hospitals in the ICU and in OB units, and has spent the past 26 years dedicated to labor and delivery. Since 2008, she has trained users on the OBIX Perinatal Data System.
Connect with OBIX
Visit OBIX Online and sign up for our Perinatal Heartbeat industry news digest for the latest on healthcare news, events, and educational opportunities; follow us on LinkedIn, Facebook, Instagram, and Twitter.
We are always on the lookout for educational materials created by experienced clinicians to share in our monthly At the Nurse's Station with OBIX articles. If you would like to submit your work, please send an e-mail to marketing@obix.com.
Thanks, and see you At the Nurse's Station!